Toddlers -
Zealous Zebras
Walker, Talkers and Friends!
The toddler classrooms are warm and inviting with brightly colored walls, and an open floor plan specifically designed to allow our beginning walkers to easily explore and move freely throughout the space. All aspects of the room are specifically designed to meet the needs of toddlers. The toddler-friendly sinks provide a space to teach the children about personal hygiene, just as the toddler-height mirrors help develop a sense of self. The Toddler classrooms offer an abundance of experiences with various learning centers and sensory activities. Through a carefully researched, educational curriculum, toddlers begin to explore multiple step processes in whole group, small group, and independent activities.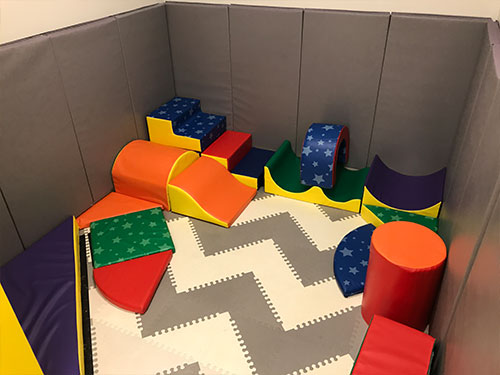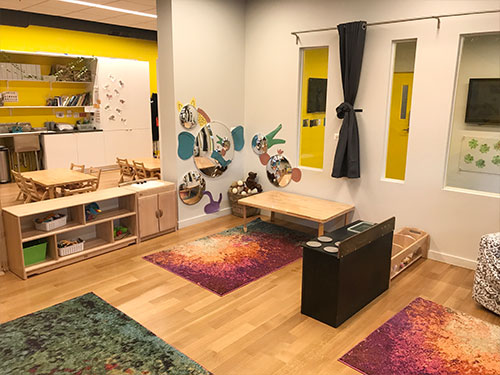 Two's & Three's -
Adler Planetarium Classrooms
Inching Toward Autonomous, Adventurers, Make-Believers!
Each 2s & 3sclassroom is a safe, cooperative, creative realm where children are invited to actively pursue curiosities, interact positively with one another and experience authentic discoveries. Flexible, exploration is encouraged and facilitated as children share a variety of carefully researched activities and learning materials. The classrooms continually transform depending on our learning investigation and our students' interests. Physically, children in this age group are steadier on their feet and love to jump, climb, roll, run, and throw a ball, so we structure lots of time for large muscle activities, indoors and out.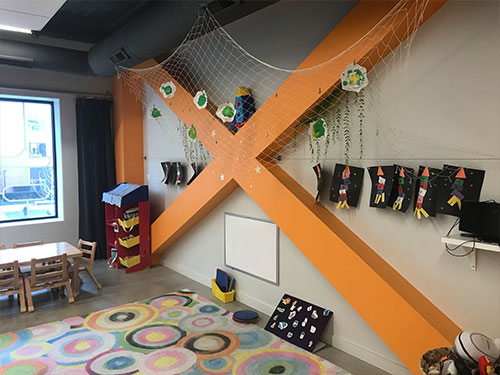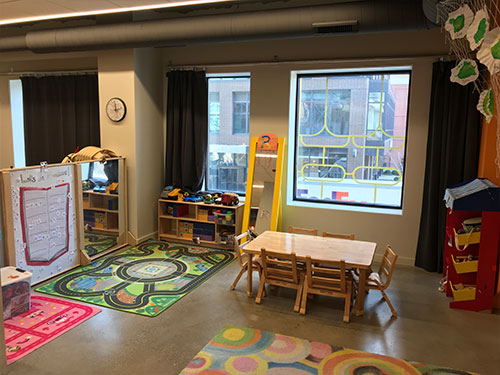 Three's & Four's -
Museum of Science & Industry Classrooms
Dramatic Players, Problem Solvers, Literarians!
Children in this age group are developing oral language rapidly and love to share stories and have discussions with their peers and teachers. Morning Meeting provides an opportunity for children to engage in oral language experiences, and practice being active listeners and taking turns. Here children will continue to develop a positive self image and respect for others as well as a strong sense of belonging to the group. Our daily routines and schedules support children's growth in all developmental areas (physical, cognitive, social and emotional). With guidance, children learn to manage their emotions, establish positive peer relationships, and engage in deeper levels of imaginative play. A strong foundation in social and emotional development advances all areas of development.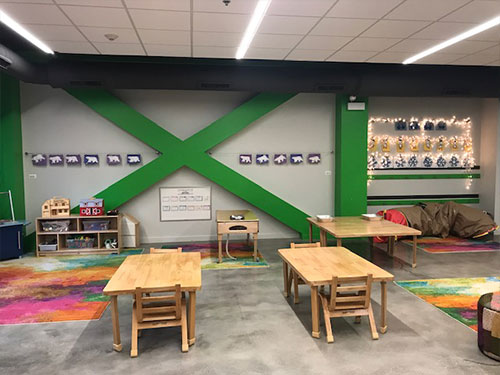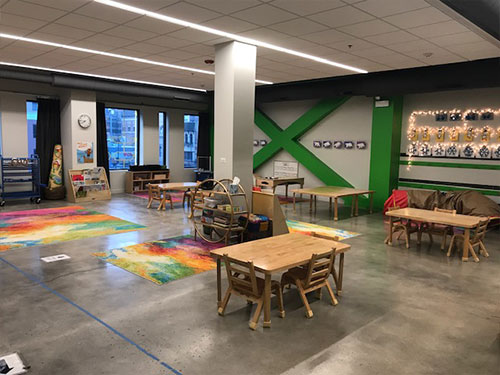 Pre-K -
ART INSTITUTE CLASSROOMS
Pre-Kindergarteners, Athletes, A Community!
The Pre-K classrooms offer a course of study and environment designed to best prepare UCA students for their elementary educations. By combining careful attention to Illinois Early Learning Standards, for both early childhood and kindergarten, with creative methods and collaborative curriculum that embrace students' natural curiosity, the Pre-K classrooms focus on ensuring students will have a smooth transition and depart with an enthusiasm for learning. Committed to UCA principles and structured to mirror a successful kindergarten classroom, this classroom is the final piece of the Urban Child puzzle that ensures our graduates are lifelong learners who can excel in elementary school and beyond. (Illinois Early Learning Standards Kindergarten)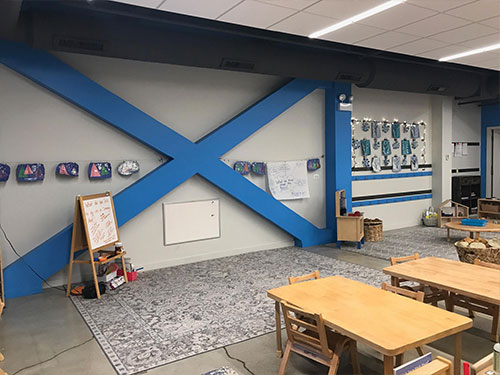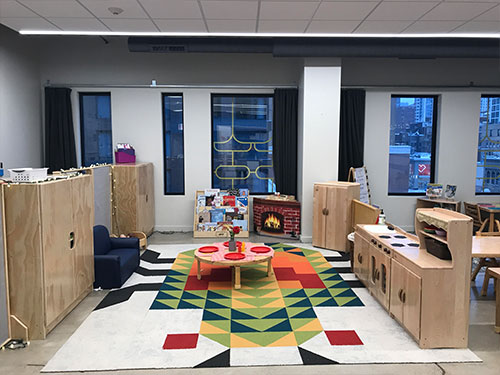 Gym
Our River North campus students utilize a large, multipurpose gym space to engage in gross motor skill building activities. Urban Child teachers help each child to gain physical strength as well as confidence within their body through yoga, dance, games, and more. We run, jump, bike ride and have endless fun while promoting a healthy and active lifestyle.